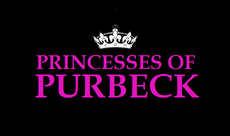 Princesses of Purbeck is an Aurelian reality television series broadcast on FiveTV. It was first broadcast in October 2012, and follows the lives of several young, wealthy inhabitants of Purbeck's Sunshine Coast. It has been compared to the Geordie Shore and Jersey Shore, British and American shows that follow a similar format.
The series was commissioned in early 2012, with television executives seeking to capture the "Purbeck princess" subculture on television.
Princesses of Purbeck is filmed in Monmouth Beach, Purbeck and the city's surrounding area. Most of the action is filmed in a disused warehouse, known as "Purbeck Palace", which has been converted into a beachside mansion. The cast members carry out "jobs" during their time in the house, which usually involve hosting club nights and bar crawls. The show is also known for the fights between cast members, and its frank, open portrayal of their sex lives.
Season 1- October 2012
Season 2- April 2013
Season 3- September 2013
Season 4- March 2014
Season 5- October 2014
Season 6- April 2015
| Series | Name | Age at start of series | From | Bio |
| --- | --- | --- | --- | --- |
| 1 - present | Georgia Holmby | 20 | Monmouth Beach, PB | Bio |
| 1 - present | Sophia Ricci | 19 | Monmouth Beach, PB | Bio |
| 1 - present | Mikey Morris | 22 | Morgantown, PB | Bio |
| 2 - present | Jessica Rees | 21 | Aberdaron Beach, PB | Bio |
| 1 - present | Chloe Mitchell | 24 | Morgantown, PB | Bio |
| 1 - present | James Mason | 19 | Gosport, PB | Bio |
| 1 - present | Ryan Campbell-Smith | 23 | Carbis Bay, NA | Bio |
| 1-4 | Lucie Marchenko | 19 | Monmouth Beach, PB | Bio |
| 2-5 | Matt Meyer | 21 | Monmouth Beach, PB | Bio |
| 1-3 | Nathan O'Hara | 22 | Lilyfield, PB | Bio |
Reception
Edit
Princesses of Purbeck was met by mixed to negative reviews by the Aurelian media, but despite this it began to receive a cult following amongst Aurelian teenagers.
Mary Howard, a Liberal MP for Lilyfield Bay, in suburban Morgantown, criticised the show, describing it as "a disgusting example for our children, which gives a completely falsified image of Purbeck culture. We shouldn't be condoning despicable behaviour like this". Meanwhile, Katherine O'Connor, leader of the Social Liberal Party, and a native of Purbeck, came to the programme's defence, saying "we all need to lighten up- it's just a television programme after all. It contains nothing that isn't appropriate for an adult audience".
Another public figure to criticise the show was rapper Sammy Akariri, who described it as "white Aurelian culture at its very worst". She also criticised the programme's portrayal of women. Furthermore, she released a song on her 2014 album, entitled "Ms. Georgia Holmby". The song mocked Holmby, a star of the show, and made fun of the "Purbeck princess" subculture.
Controversies
Edit
In May 2014, just before filming for season 5 began, Lucie Marchenko was met by police at Shelburne International Airport, after allegedly threatening and shouting at a flight attendant on an Aurelian Airways flight from Sydney. According to witnesses, a drunk Marchenko started shouting at the flight attendant after he refused to serve her an alcoholic beverage. Marchenko reportedly threw several items over the flight attendant, including a bottle of water, before being restrained by fellow passengers. Marchenko was ordered to pay a $900 fine, and to 100 hours of community service. It was then announced by FiveTV that she would not be returning to the show.
In December 2013, Mikey Morris was banned from driving for 12 months after being found guilty of drink-driving on a highway near Morgantown. FiveTV took no action, deciding not to axe him from the show. Morris subsequently appeared in a public service announcement warning against drink driving, which aired in summer 2014.